This week is Earth Week...Instead of using your car this week to get to school, why don't you walk to school. If you walk to school you can help to reduce the amount of pollution in the air . Climate change is changes in our Environment from pollution of our air, lakes and oceans. Our wildlife is affected by human development. When humans build they use the wood from the forest which was once an animals habitat.

Trash...Let's Keep Our Earth Clean...We are asking you to think before you throw out your waste. Perhaps you can organize a community neighbourhood clean up. Or if you have some extra time, maybe you could go pick up some litter in our parks.

Students: After your snack, put your juice box in the recycling bin. Reuse containters for something else, turn off computers and lights when not using them. Walk to school once or twice a week and most importantly don't litter!

Powered by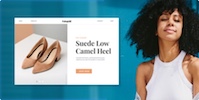 Create your own unique website with customizable templates.